International Travelers Return to Grant County!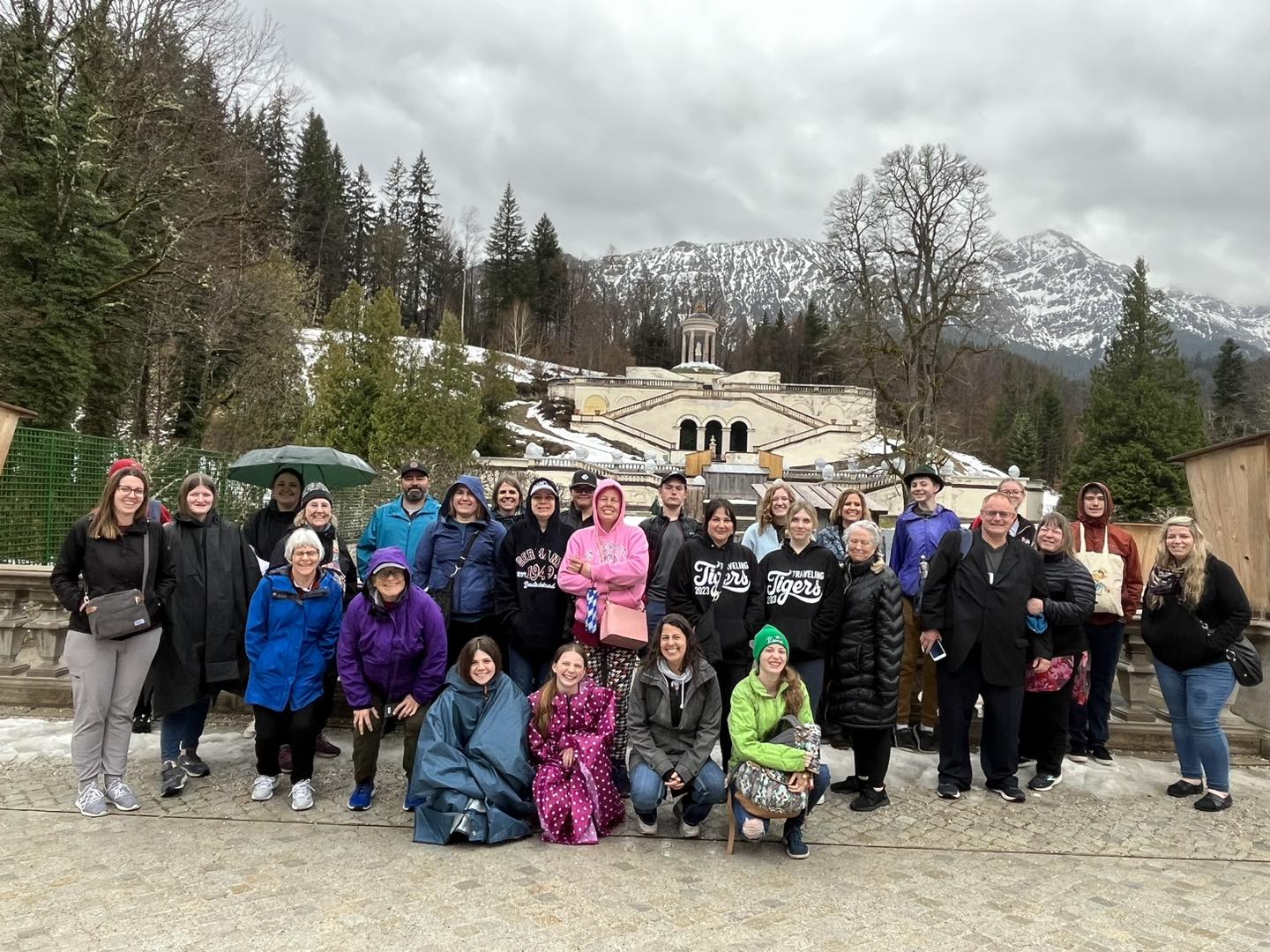 ---
The GU Travel Club recently returned from their latest trip… a spring break European tour!
13 adults and 12 students participated in the trip. They visited 4 countries: Italy, the Vatican, Austria, and Germany. The itinerary started in Italy and included Pompeii, Rome, the Vatican, Florence, and Verona. After Italy, they traveled north and stayed in the Austrian Alps. The trip wrapped up in Munich, Germany, where they visited the site of Dachau concentration camp.
The travel club started about 12 years ago, and their first trip was in 2012. Trips are planned every two years in coordination with Education First travel (EF). This allows 2 years for travelers to raise money for trips. The club organizes fundraising activities to help. Trips are open to students in grades 7-12, and to adults (7th and 8th graders do need an adult to accompany them on the trip). Adults traveling with the club have a connection to GU ( for example as alumni, employees, or relatives to other travelers). EF conducts a background check on every adult that travels on a student tour.
The club is actively seeking travelers for their next trip, which is planned for spring break 2025. The location is still undecided, but specifics will be decided on soon. If you are interested in learning more or participating in the Travel Club, contact sonnasmith@grantesd.org or collierj@grantesd.org.